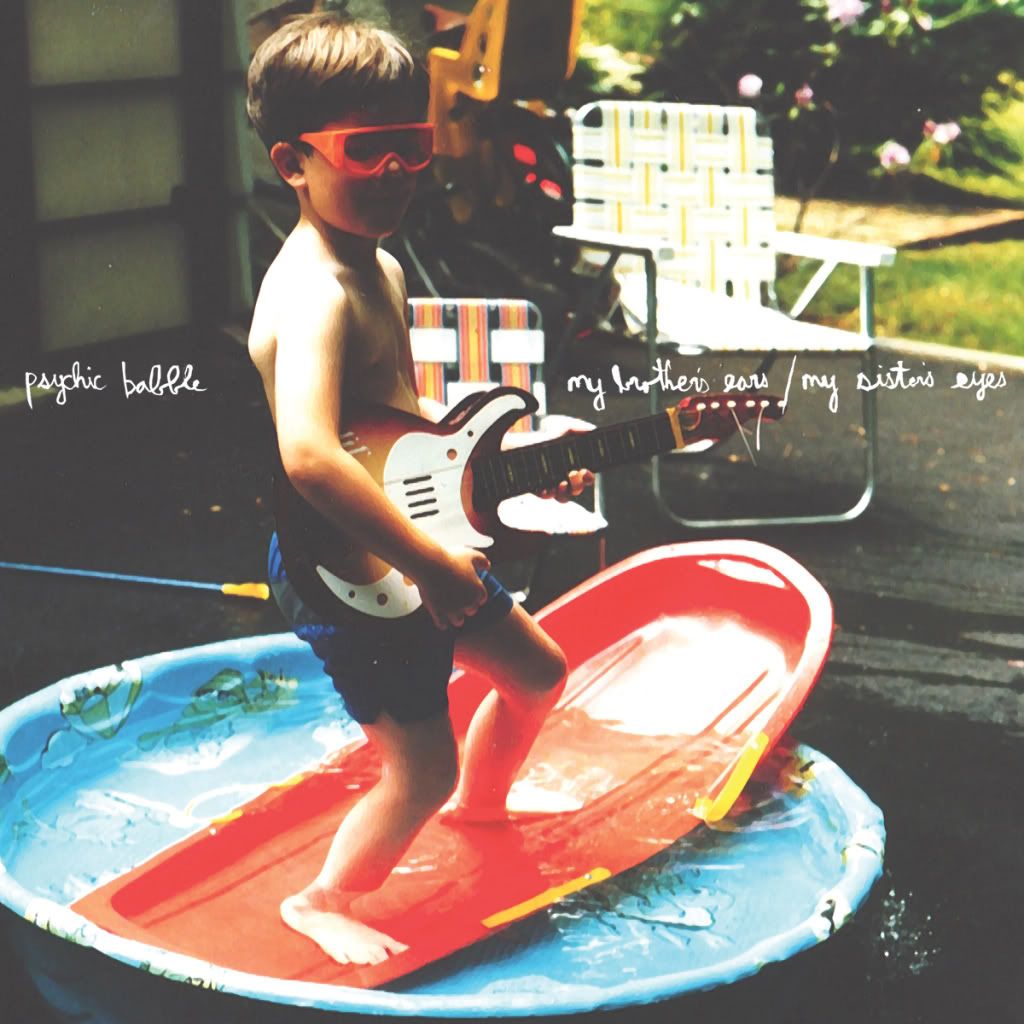 From guitarist Colin Frangicetto comes "My Brother's Ears / My Sister's Eyes," a ten song album released under the moniker "Psychic Babble".

The music combines one part melancholy with two parts eerie, and the haunting, echoing vocals leave the listener reaching for something by which to balance themselves, yet enjoying the confusion all the while.
Multi-part harmonies and fluid guitar work come through on all the tracks, and are particularly impressive on track five, "You Said It". The driving drum beat, sliding bass guitar, and backup vocals move the album along quite nicely and remind the audience that, while the immanently singable softer songs make up the majority of the record, there is a strong backbone to Frangicetto's compositions. Right in the middle of the album, "You Said It" spurs the album along firmly, while retaining many stylistic similarities to the other pieces, and thus creating a very coherent whole. This ability to write music in a variety of flavors while using repeat ingredients is what we come to know as character, and is rare indeed, as many musicians are ultimately singular in their sound.
Mournful as Frangicetto's music seems, there are undertones of hopefulness and lightheartedness, or perhaps awe and adventure. With an almost child-like sense of wonder, songs like "Nothing Familiar" and "Let Me Change" remind one of the fantastic and bizarre – a trait common in the music of Frangicetto's most well known group, Circa Survive.
Drawing from moods of the alternative, experimental, and folk variety, "My Brother's Ears / My Sister's Eyes" is quite a creation to behold. As track one ("Five Fold Kiss (Don't Sleep)") suggests, many listeners may be left conscious through the late hours of their days, dazed in the wake of Frangicetto's new album, a work reminiscent of the best kinds of modern music.
Find Psychic Babble on facebook HERE.